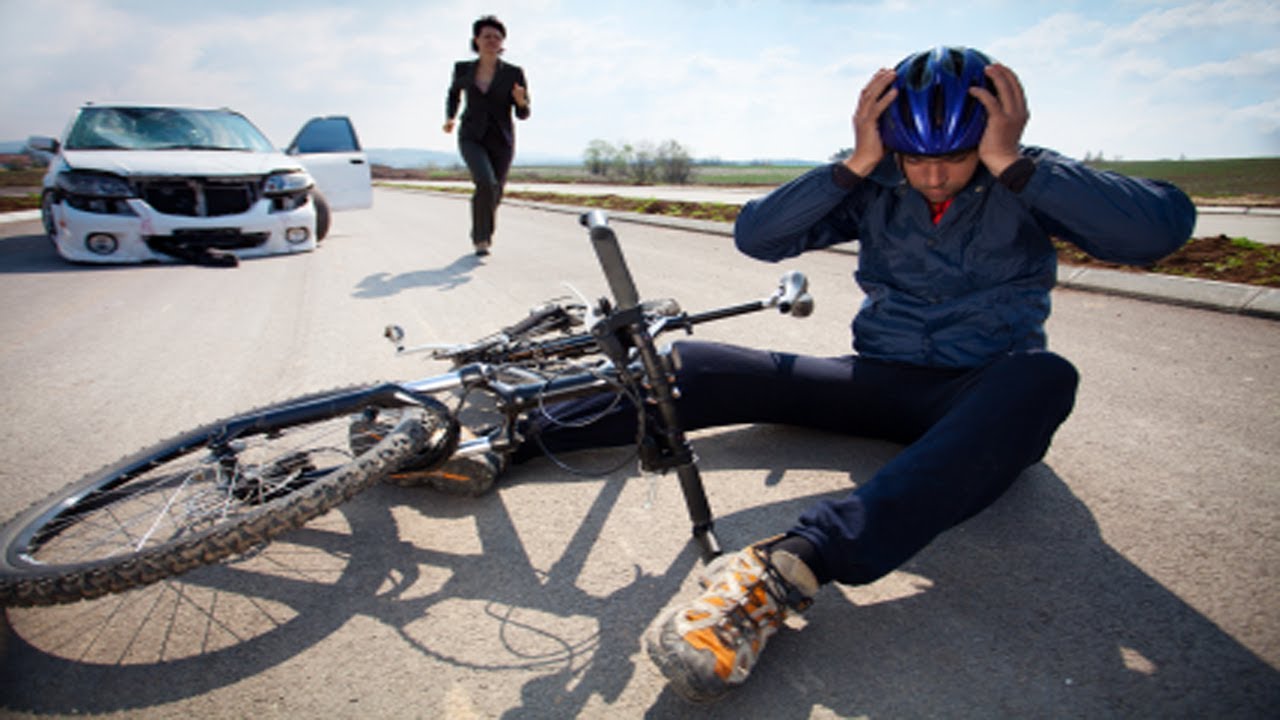 Never forget that a bicycle is a vehicle.
Operating a bicycle safely involves more than wearing the proper safety equipment – you must also learn the rules of the road.  Although it is not uncommon to encounter bicycles while driving, many drivers give little thought to them beyond treating them as an annoyance. A bicyclist is extremely vulnerable to injury when struck by a car. It is important for cars and bicycles to respect each others' presence on the road, and to follow the rules of the road so as to avoid accidents.
Here are some facts about bicycle injuries in the United States:
There are 85 million bicycle riders in the US
About 800 bicyclists die in the US every year
About 540,000 bicyclists visit emergency rooms with injuries every year. Of those, about 67,000 have head injuries.
Bicycle crashes and injuries are under reported, since the majority are not serious enough for emergency room visits.
1 in 8 of the cyclists with reported injuries has a brain injury.
Two-thirds of the deaths here are from traumatic brain injury.
A very high percentage of cyclists' brain injuries can be prevented by a helmet, estimated at anywhere from 45 to 88 per cent.
Many years of potential life are lost because about half of the deaths are children under 15 years old.
Direct costs of cyclists' injuries due to not using helmets are estimated at $81 million each year.
Indirect costs of cyclists' injuries due to not using helmets are estimated at $2.3 billion each year.
Helmet use in the US varies by orders of magnitude in different areas and different sectors of our society. White collar commuters probably reach 80 per cent, while inner city kids and rural kids would be 10 per cent or less. Overall, our best wild guess is probably no more than 25 per cent. Sommers Point, NJ, where a state helmet law is in effect, found that only 24 of the 359 students who rode to school in one week of the Winter of 2002 wore helmets (6 per cent) until the School District adopted a helmet rule. North Carolina observed 17 per cent statewide before their law went into effect in 2001. Helmets are cheap. The typical discount store price has risen from under $10 to about $15, but there are still models available for under $10 at major retailers.
By observing the following safety tips, you can make bicycling safer for all:
Always wear a helmet.
Obey all traffic controls.
Ride your bicycle near the right-hand edge of the road.
Never carry another person on your bicycle.
Always use hand signals when turning or stopping.
Look out for cars at cross streets, driveways and parking places.
Be careful when checking traffic and don't swerve when looking over your shoulder.
Give pedestrians the right-of-way.
Keep your bicycle in good condition.
Always ride carefully
Call Danno Law Firm, P.C. at (406) 755-4100 for a free consultation to discuss your accident case. You may also write to us by filling out the form on the "Contact" page